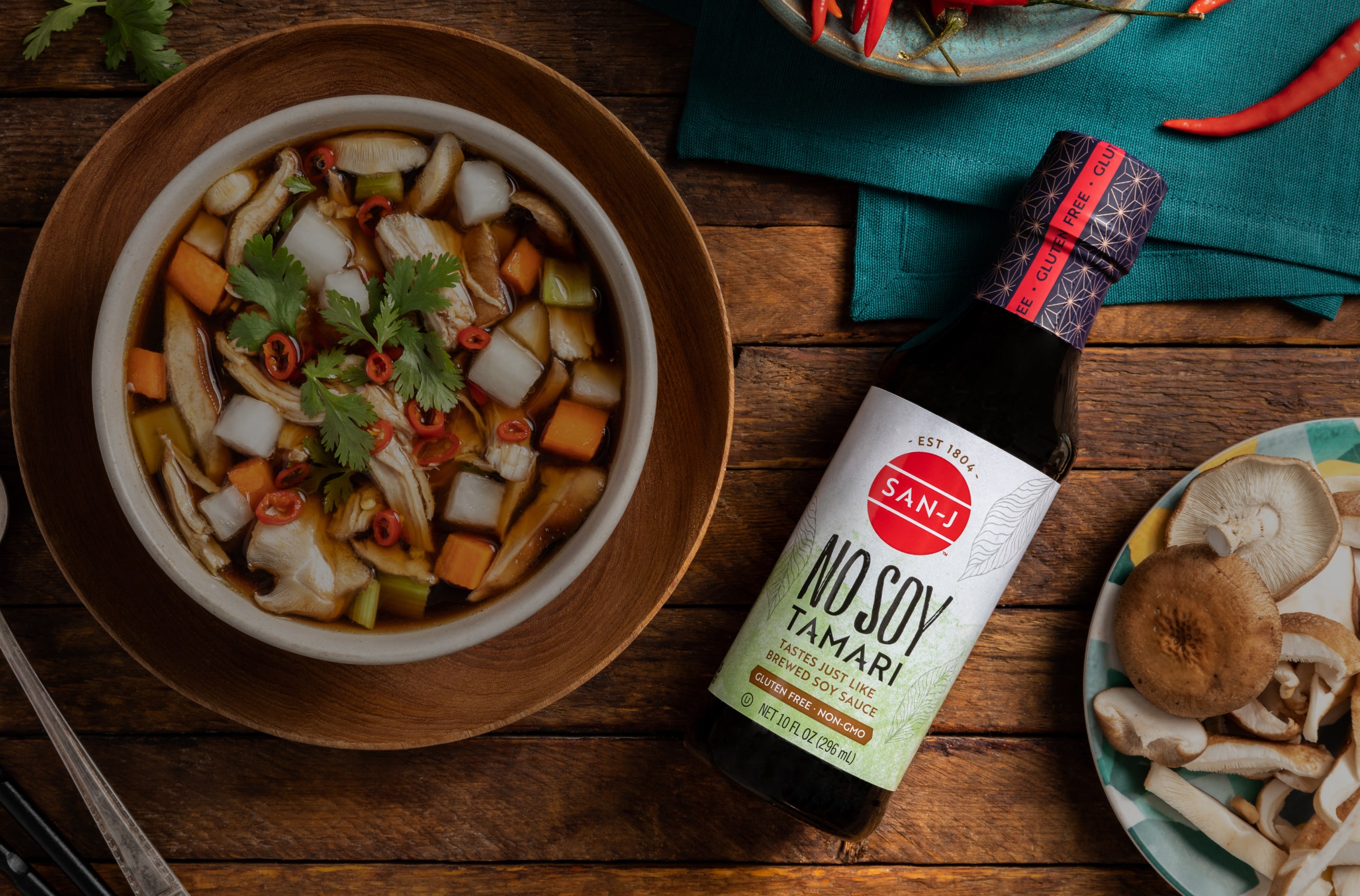 NO SOY TAMARI
Soy-Free &
Gluten-Free
Goodness
---
San-J now offers a soy sauce alternative that is made without soy and other major allergens. It is also certified gluten free, vegan and Non-GMO. Brewed with peas, San-J No Soy Tamari has a delicious umami-rich flavor that tastes like soy sauce.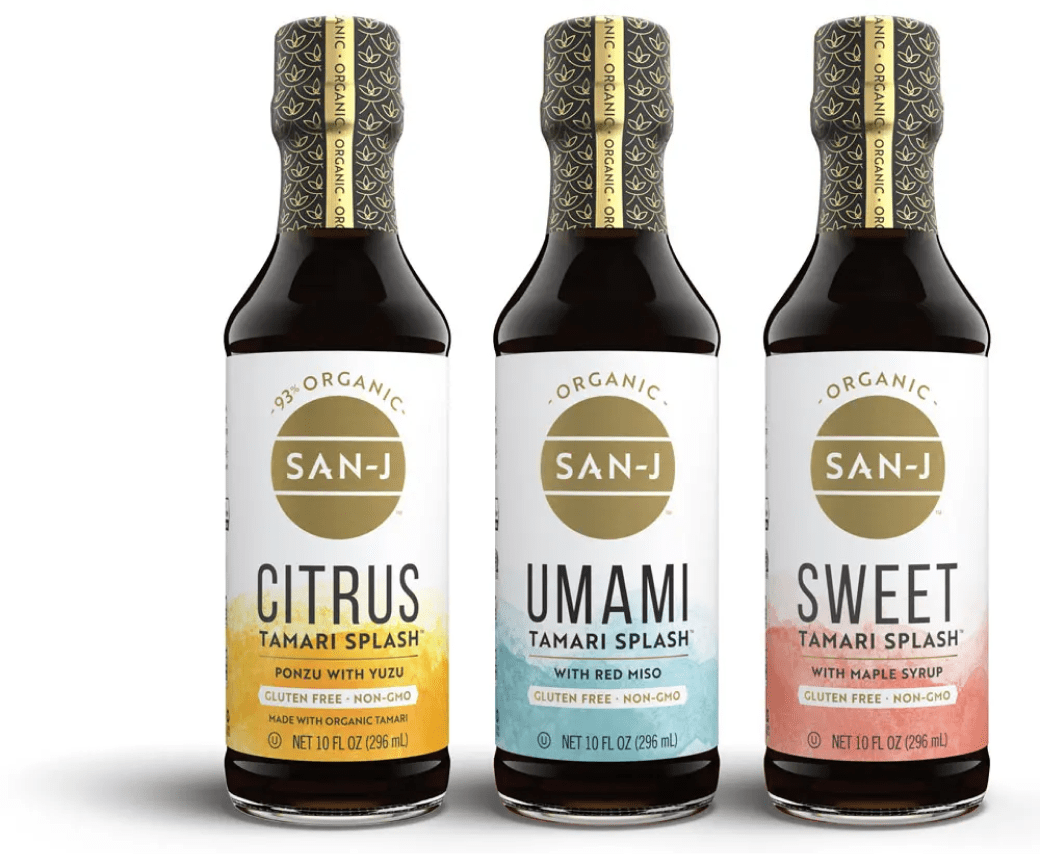 TAMARI SPLASH®
LESS SODIUM.
MORE FLAVOR.
---
San-J Tamari Splash® is masterfully blended with our signature Tamari Soy Sauce and distinct flavors making it the quick and easy way to add excitement to any dish – in a splash and about 55-70% less sodium than typical soy sauce.
What is Tamari?
---
Tamari is a premium Japanese soy sauce. While typical soy sauces are made with about 50% soybeans and 50% wheat, San-J Tamari is brewed with 100% soybeans and no wheat, resulting in a noticeably richer and smoother taste. It is certified gluten free, vegan, Non-GMO Project verified, and FODMAP friendly.
What makes San-J tamari unique?
---
Tamari is a premium Japanese soy sauce. While most soy sauces are made with about 50% soybeans and 50% wheat, Tamari soy sauce is made from soybeans with just a touch of wheat or no wheat at all. All San-J Tamari is made with 100% soybeans and no wheat.
San-J Tamari is not your typical soy sauce. We make our sauce from 100% soy and no wheat, fermenting soybeans for up to six months before pressing them.
What brings out the most flavor in Tamari is the absence of wheat. With a higher concentration of soy protein than typical soy sauce, Tamari offers more richness in overall taste that you're sure to notice. A benefit of cooking with San-J Tamari in a dish is that the taste won't flash off when heated.
Our versatile Tamari Soy Sauce tastes smooth and mild, offering endless possibilities alongside your favorite ingredients.
Boldly Carrying the Tamari Soy Sauce Tradition
---
The Sato family committed themselves more than 200 years ago to providing quality Tamari Soy Sauce, and our company continues to keep that promise alive today. Though we evolved significantly from our humble beginnings, in other ways, nothing changed in our pursuit to create a delicious Tamari Soy Sauce for kitchens everywhere.
Bring the authentic flavor of Japan to your table and experience it for yourself today!
---
Takashi Sato ▸
President | 8th Generation | San-J
Use San-J Tamari for Creating Authentic Flavors
---
Tamari dates back before the seventh century, when it was first brought from China. It has long been considered the origin of Japanese soy sauce. Today, cooks love it as an accompaniment to the genuine Asian cuisine they create. You can enjoy it on its own as a dip with sushi, pair it with your stir fry, marinate meats with it before grilling or drizzle it on salads as a dressing. Although San-J Tamari gets its strengths from a different ingredient ratio and brewing methods, you can use it in the same ways you already love using soy sauce.
We know that fermentation is one of the crucial processes for authentic Japanese soy sauce, which is why we promise to use only the fermentation methods passed down in the family instead of chemical process which takes only a few days to produce. When you taste San-J Tamari Soy Sauce, you'll sense the deep connection that runs through our eight family generations of experience crafting sauces.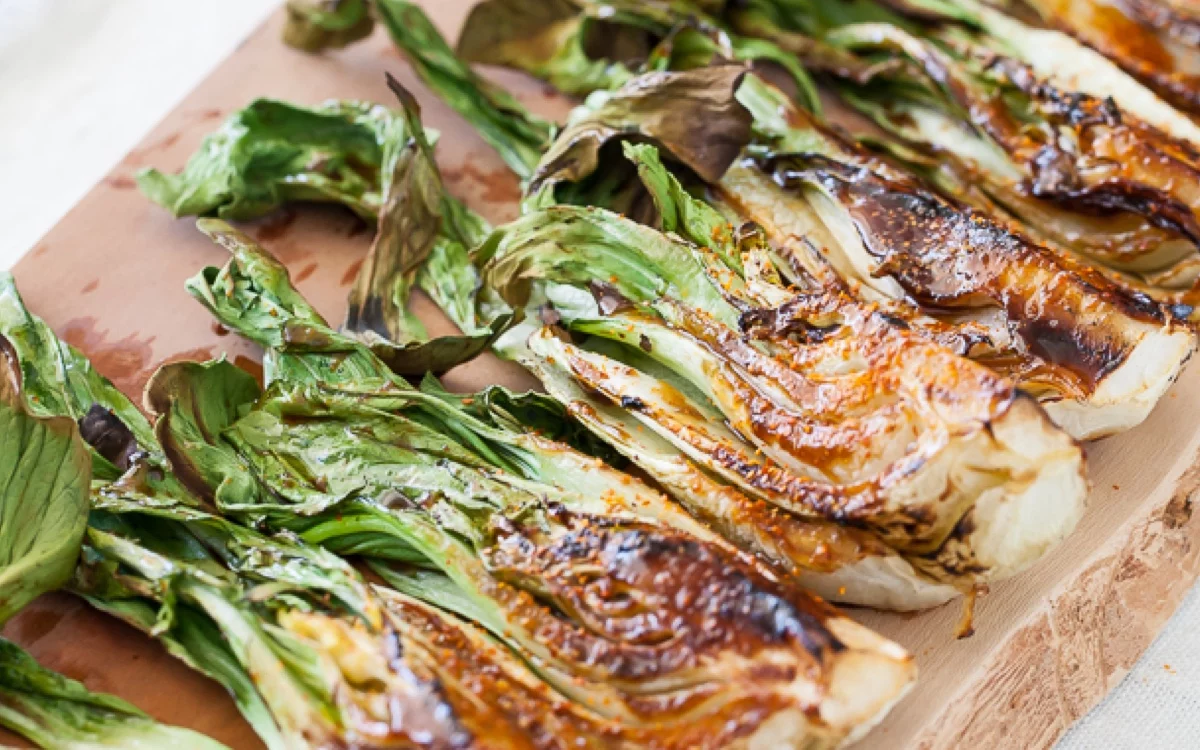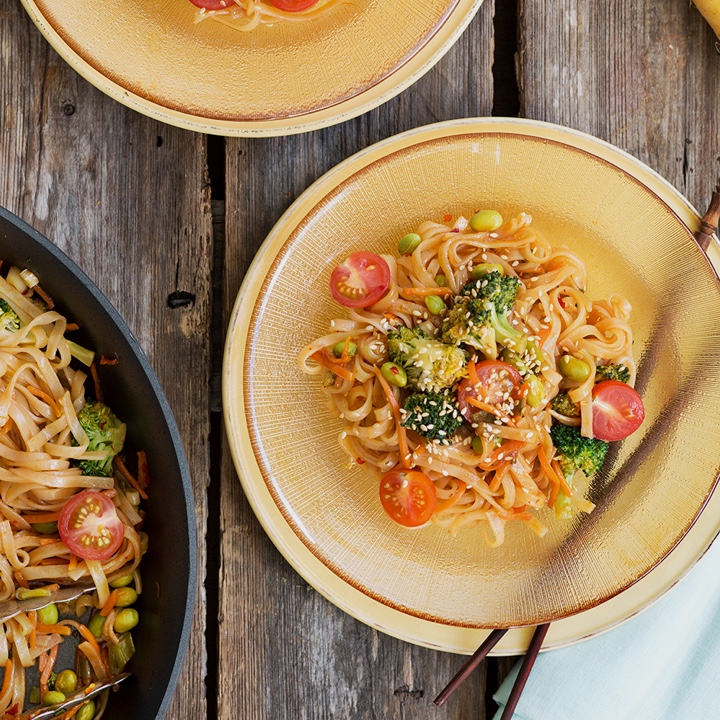 Combine San-J Sauces in Your Own Dish
---
The added flair of Tamari soy sauce can be just what your next dish needs to bring out its desired flavor. If you're looking for a blend of authentic flavors in your next meal, our products will make it easier to experience them at home. Our variety of Asian Cooking Sauces include Teriyaki, Szechuan, Hoisin and so much more. Each features a hint of San-J Tamari Soy Sauce, so no matter which of these diverse flavors you try, you'll notice the same rich taste.
If you're low on time to measure out extra ingredients and spices, add a splash of flavor from our Asian Cooking Sauces and boost your meal with ease. You'll instantly find it more convenient to cook a delicious dinner of your own.
Make orange chicken breasts or nuggets with our Orange Sauce, or spice up some pork ribs with our Korean BBQ Sauce to enjoy an unforgettable, sweet and savory sensation straight from your grill. All it takes is a bottle of our Asian Cooking Sauce — and your imagination — to turn meat, seafood, tofu and veggies into brand new experiences for you and your family.
Inspire your next kitchen creation with the recipes and helpful tips on our recipe page and blog. There's a dish for any occasion with our sauces, like party-pleasing appetizers to entertain a group and quick snacks for you to savor on the go. You can also try out authentic Japanese food from the comfort of your own home. From sandwiches to sides and dips, explore the inclusion of San-J sauces in your favorite plates to give them a new twist.
A gluten-free Experience
---
Most typical soy sauce products use a blend of soybeans and wheat. That makes some foods and flavors inaccessible to those who are gluten-intolerant or choosing to eat a gluten-free diet. We make a certified gluten-free soy sauce by nature of the fact that our brewing process uses absolutely no wheat.
At San-J, we want to enrich your lifestyle around your plate and simplify your cooking — without the need to substitute or choose an alternative to soy sauce. Discover the great and uncompromising taste for yourself with our whole line of Tamari products, and find a wide variety of gluten-free recipe ideas on our recipe page.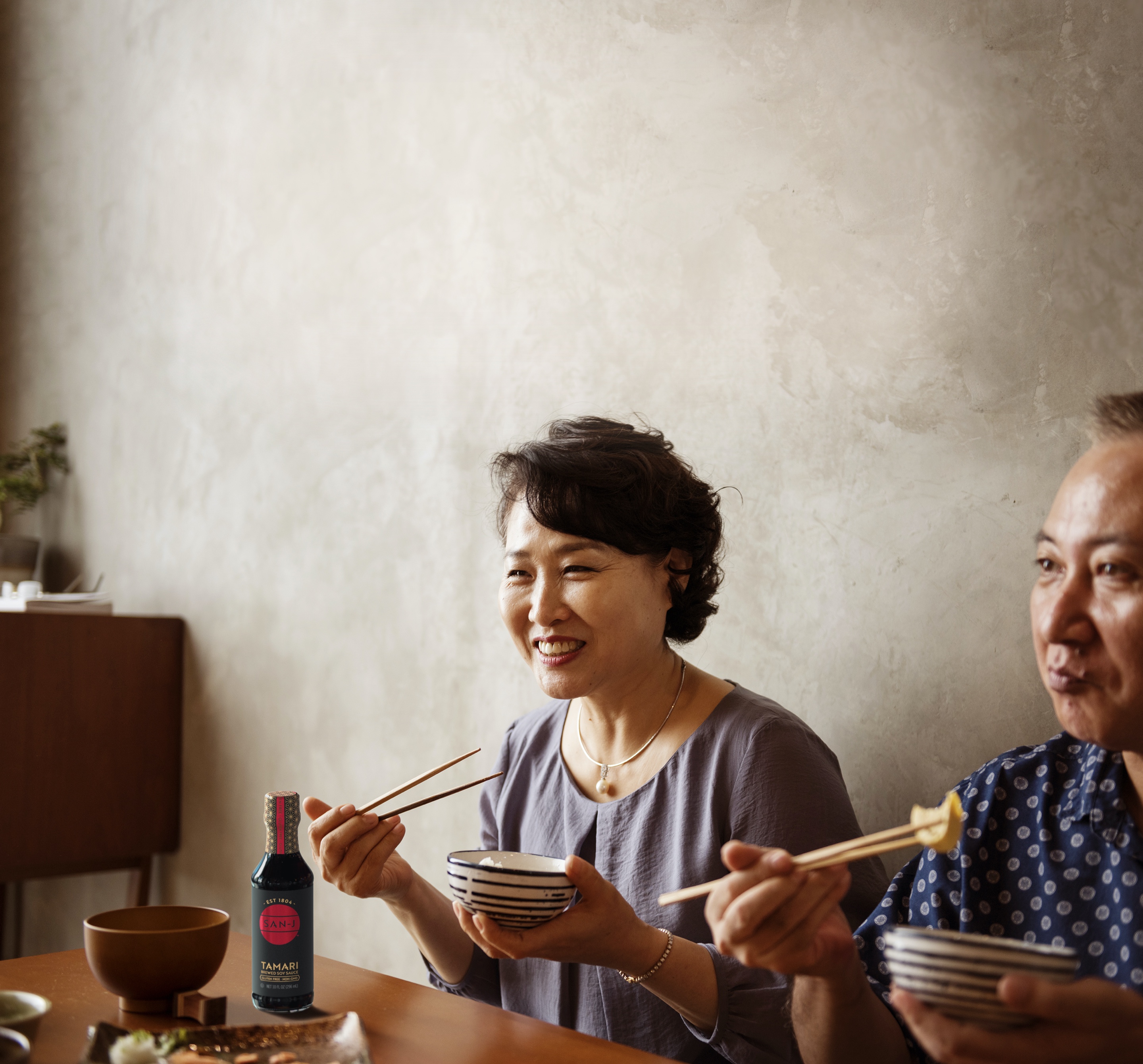 A Great-Tasting Soy Sauce for All
---
Lifestyles and dietary needs can be different between people and among families. We take pride in selecting quality ingredients for our products that our customers can feel good about. All of our Tamari is made without any artificial preservatives, flavor, or colors added. It is non-GMO verified, certified gluten free, vegan, kosher, and Fodmap friendly. We also offer organic varieties. If you watch your salt intake, try our Reduced Sodium and Tamari Lite selections.
Our brew master has retained the rich, smooth flavor San-J Tamari is known for while reducing its sodium.
During the fermentation process, soy protein is broken into complex amino acids that give San-J Tamari hundreds of distinct flavor components. San-J Tamari contains 18 amino acids, including all nine essential amino acids.
Find the Latest Promotions
Use the Product Locator
Buy Online